Spean Bridge: Hole-by-hole
Click on a hole below for photos and description.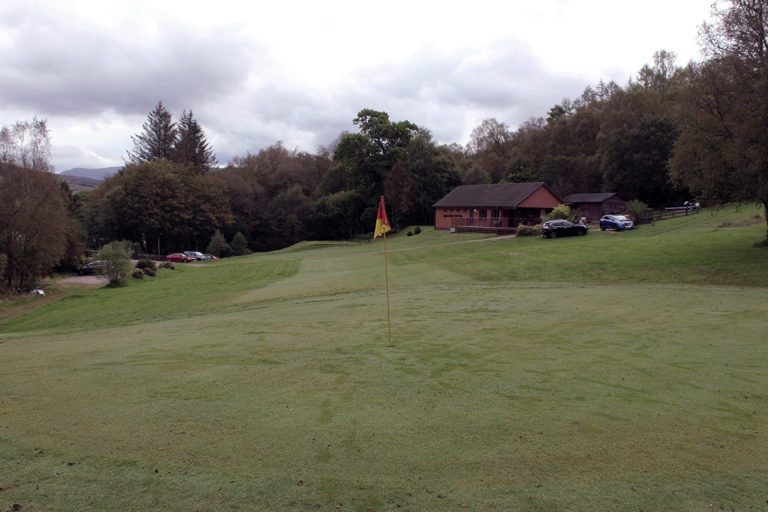 A short, but testing opening hole that plays a lot trickier than it looks! Go left and you'll be in the trees. Go right and you'll run down the hill into the greenside bunker. And go long… you'll be in the deep stuff! Make a par here and your round is off to a great start!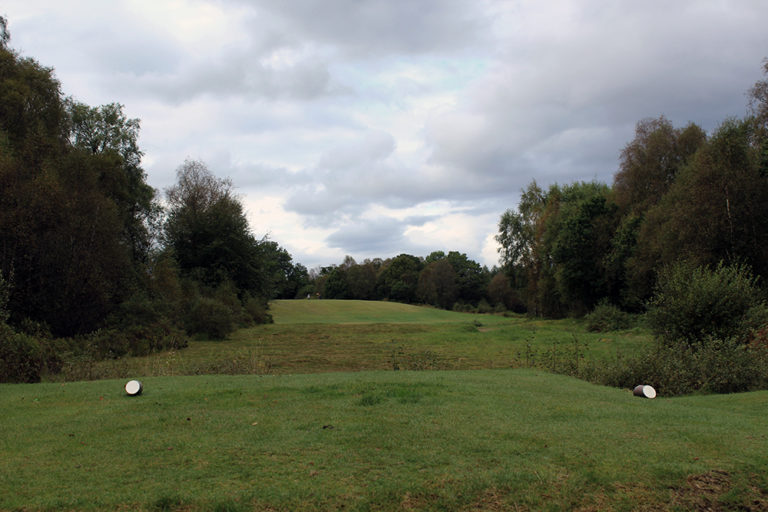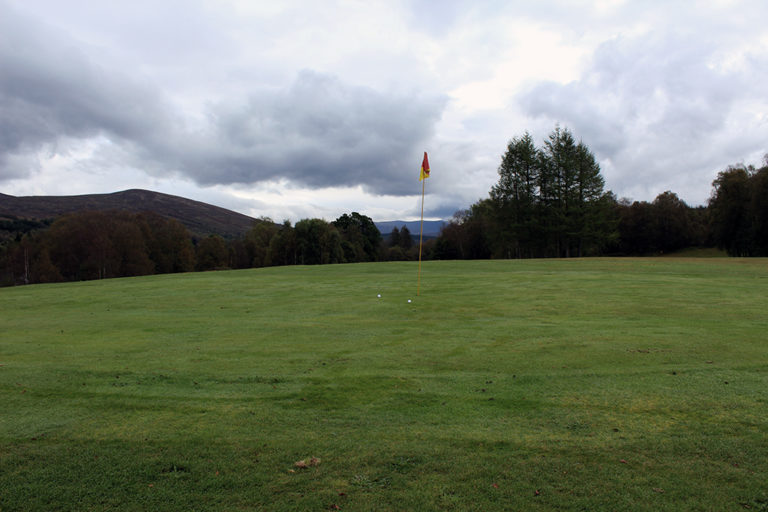 Avoid the trees on the left and right, and aim for the bottom of the hill. Longer hitters might be able to reach the plateau, for a good look at the green and a possible birdie chance. But don't go long with your approach!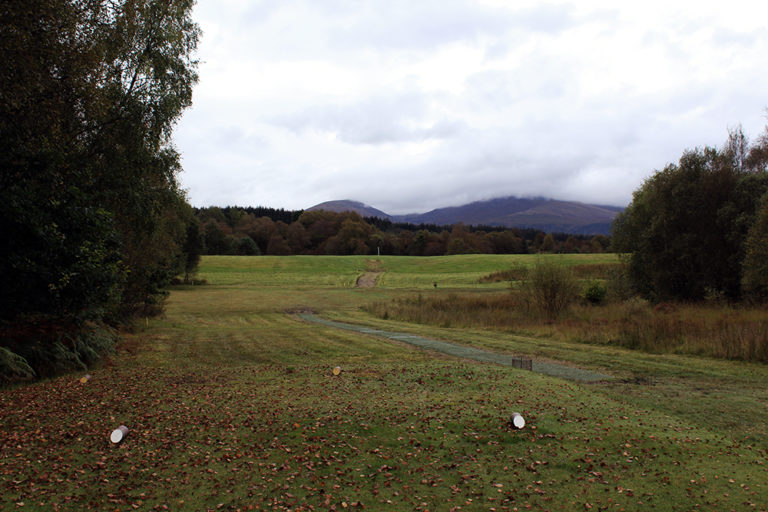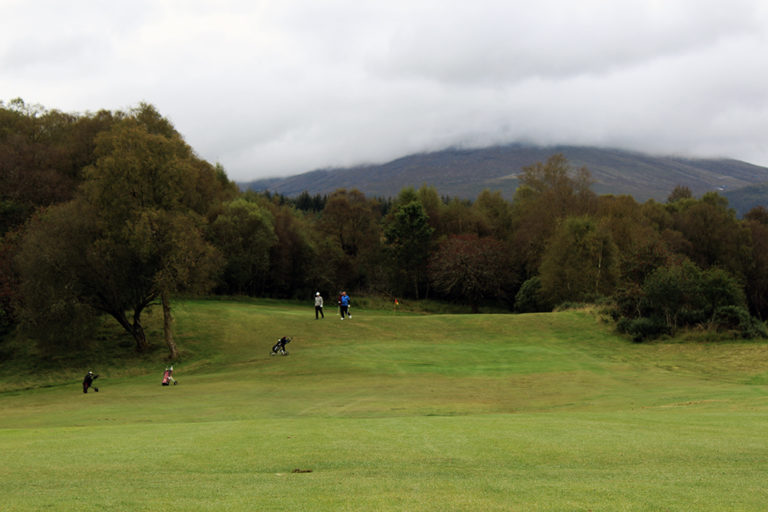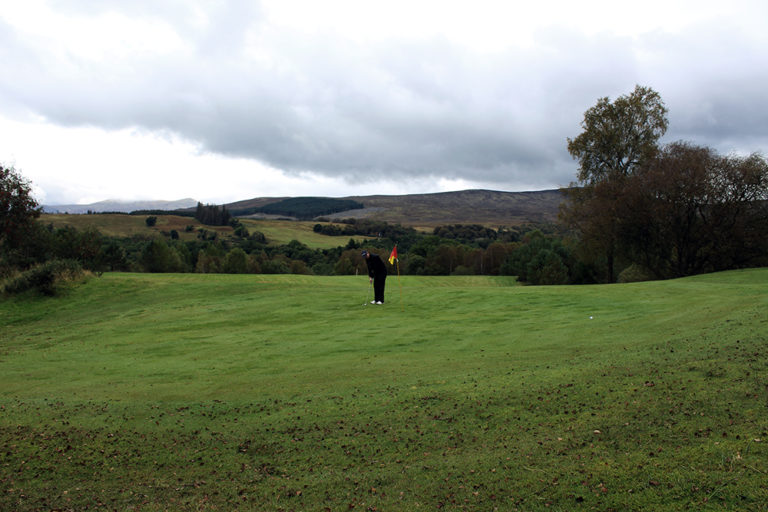 Aim for the sight marker at the top of the plateau. There's trouble left, but as long as you clear the burn and make it up the hill, there's plenty of room on the right (although go too right and the rough can be punishing). A narrow approach to a raised green awaits. The second hardest hole on the course — a par here is a good score!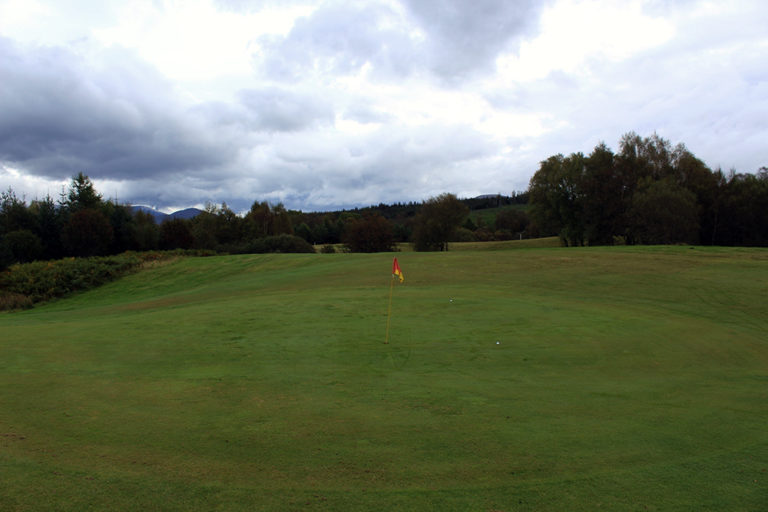 A very short par 4, but don't let that fool you! Only the longest (and straightest) hitters will be brave enough to try and carry the burn and go for the green in one. For most, it's an easy iron or fairway wood up to the marker post, then a short iron over the burn into the green. The green slopes away, so if anything you want to be a little short with your approach and let your ball trickle down to the hole.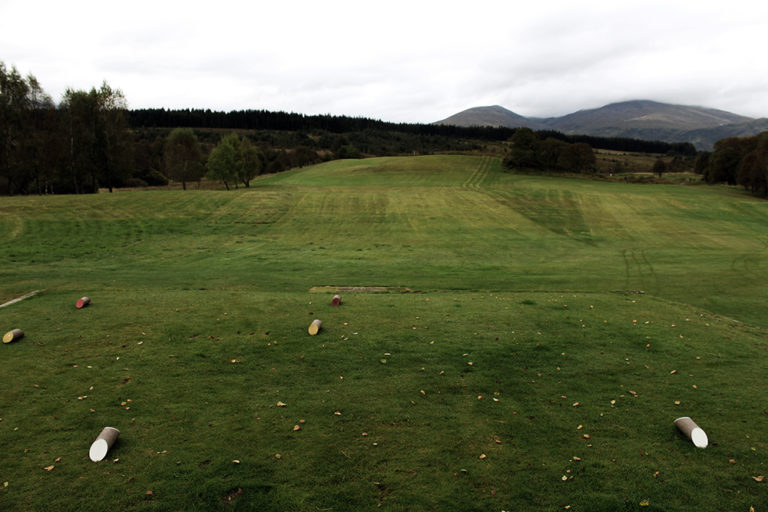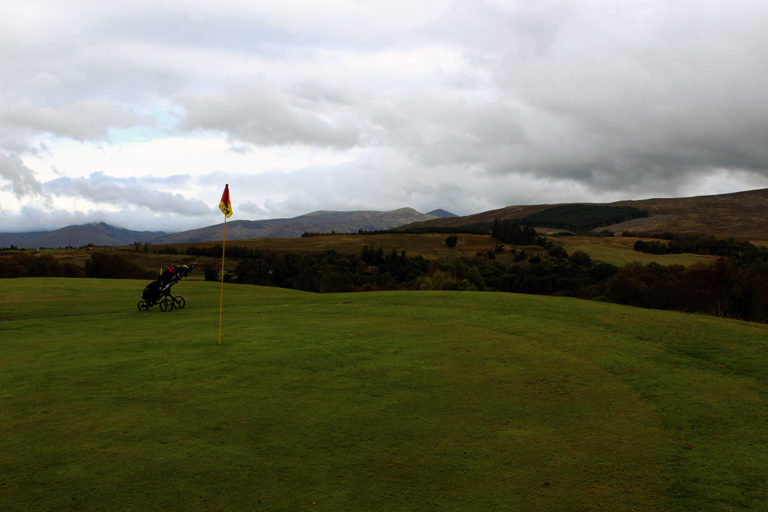 Longer hitters may be able to reach the plateau, but most golfers will layup to the bottom of the hill. The line is the sight marker, but you may want to aim slightly left as the green slopes away to the right… and straight into a waiting bunker!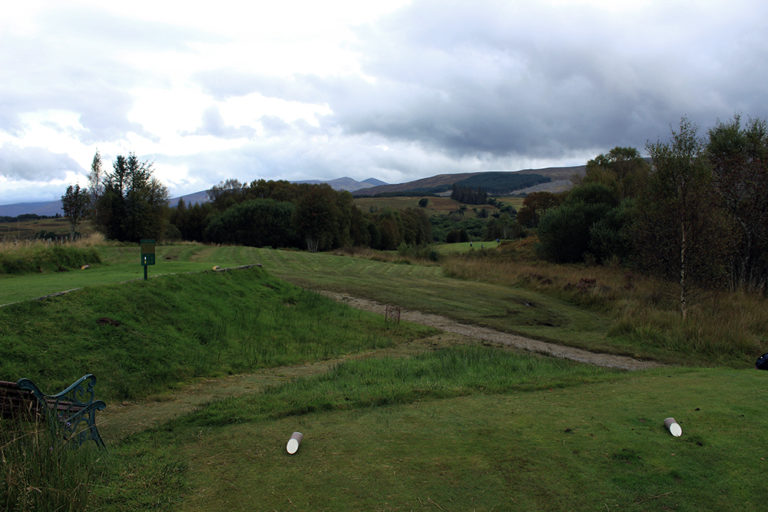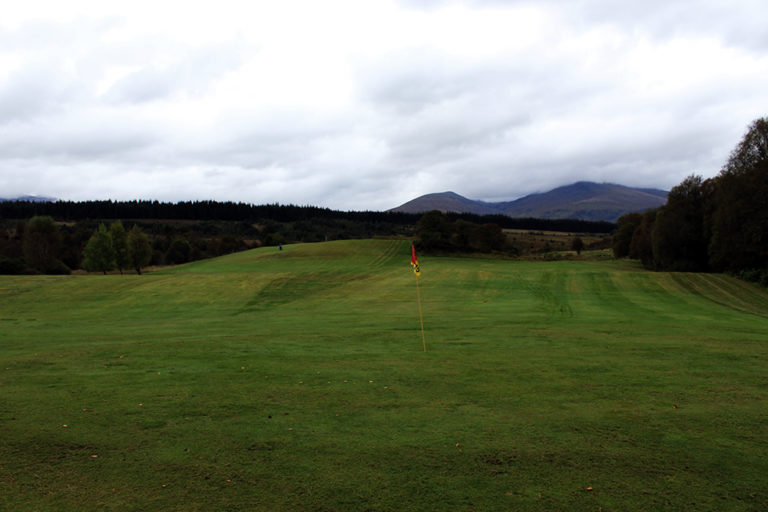 Carry the rough and then go for the green, but err on the short side or risk a lost ball through the green.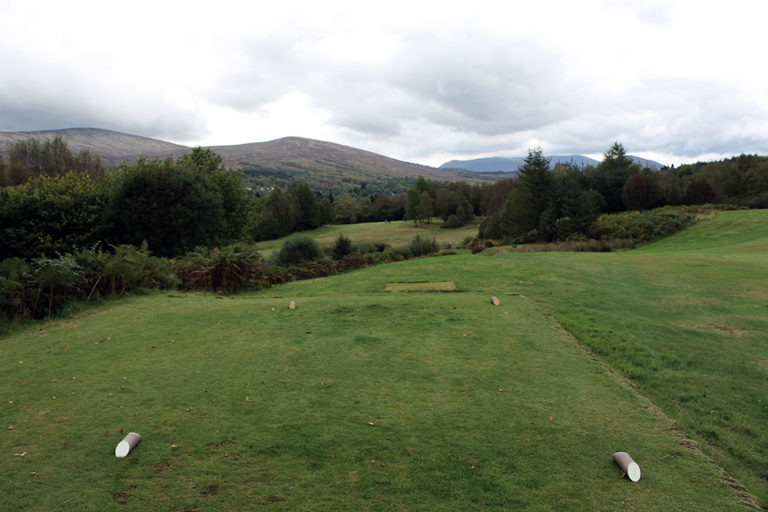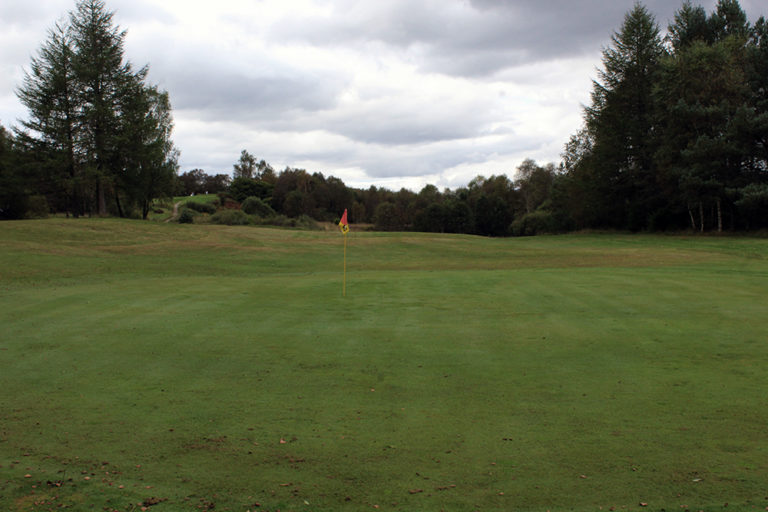 Send your drive from an elevated tee over rough to the fairway. Beware the pond on the left!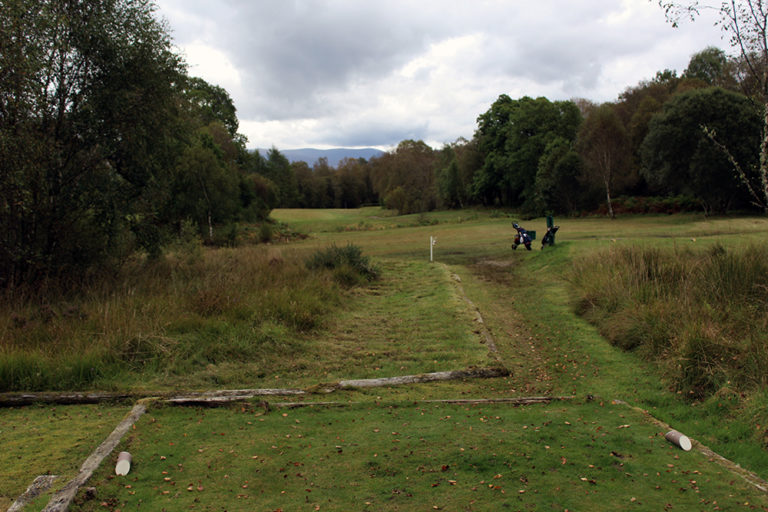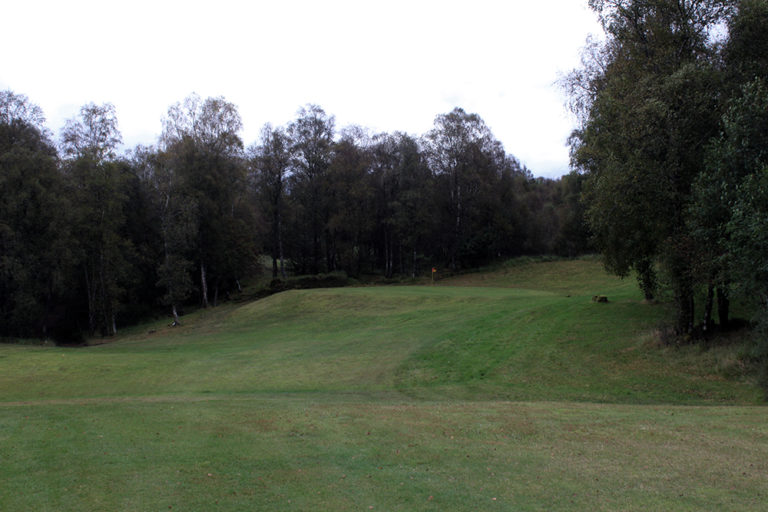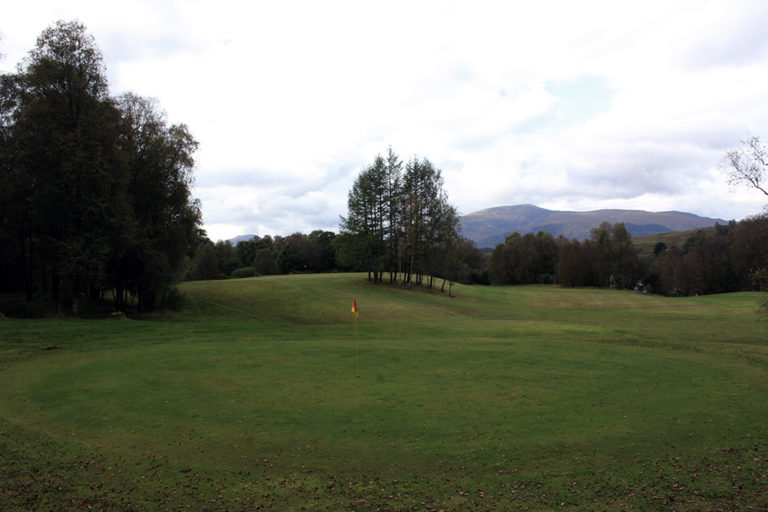 An accurate drive is needed here, with trees on both sides of the fairway.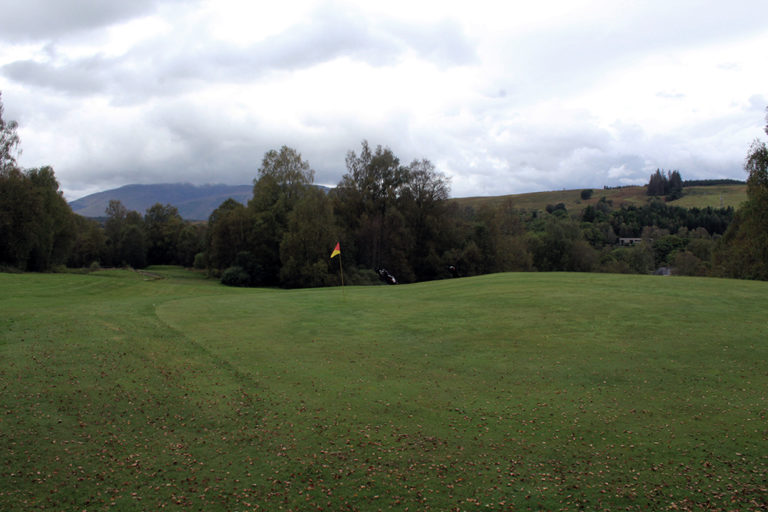 A straight tee-shot makes a par possible, but veer left and the slope could take your ball down the hill to the Clubhouse!